MCT Purple Drink Rocket Fuel
This Purple Drink will win you over to the MCT oil side of life because its just that good. When I first started Keto I thought that MCT oil was just snakeoil, a hoax. As a result of creating this Purple Drink Starbucks Copycat I was totally won over. MCT oil is flavorless however once it hits your system you will feel like you drank rocket fuel.
I have never tried the Starbuck's version of "Purple Drink" or "Pink Drink". Due to the closest Starbucks is an hour away, I do not do Starbucks often. I do not drink coffee often because it is a trigger for my Rheumatoid Arthritis. So, I drink a lot of tea. It is for this reason that I try a lot of different teas.
Keto Sweeteners
I do not usually do not gravitate towards sweet drinks like this however the colors really got me thinking about it. When ate a Paleo diet I avoided artificial sweeteners but these day's the Sugar Free Torani's do not seem to effect my RA like real sugar does. After seeing Passion Fruit Tea on sale at Albertson's I looked up popular methods of making this tea and as a result this recipe was born. My favorite color is purple so I had to try this out. I added MCT oil to it for an extra boost of energy and because I am keto, I love the fats!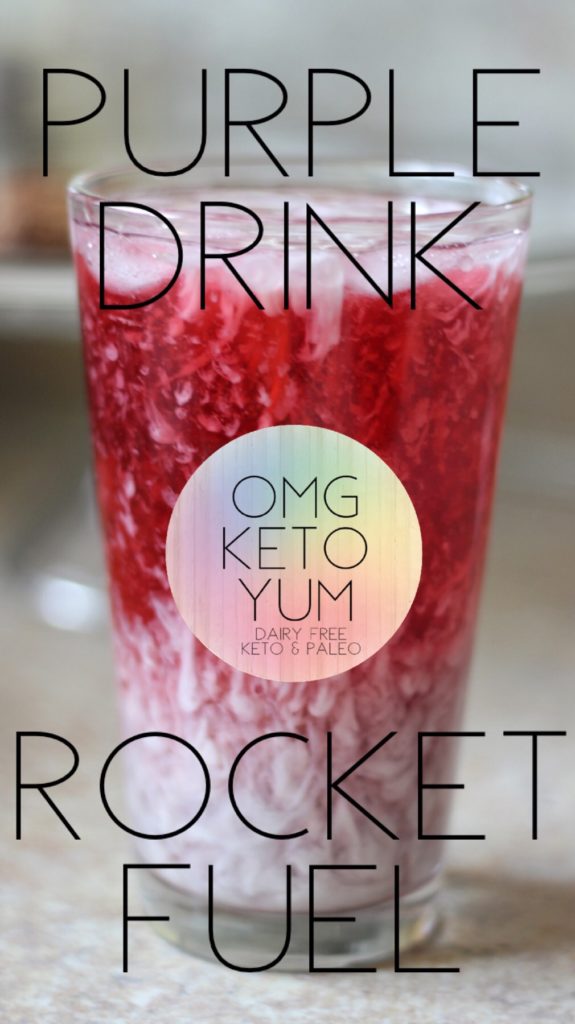 Mct Oil and Keto
What is MCT oil?

"MCT" stands for "medium chain triglycerides," a type of fatty acid. MCTs are naturally found in coconut oil, and they have a few unique properties that make them an essential part of your keto fat-burning toolkit. –Source
How does MCT oil taste?

Mct oil is an odorless, flavorless which is great because it is easy to add to drinks this way. You can purchase MCT oil powders that are flavored however I suggest when starting out sticking with the real deal.

How do I take MCT oil?

There are many different way's you can take MCT oil, putting it into drinks is probably the easiest. Add it to a tea or coffee for an added boost of energy. It comes in powders, gel capsules and in the liquid form. My favorite MCT oil comes in Gel Capsules for easy packing to and from work with me.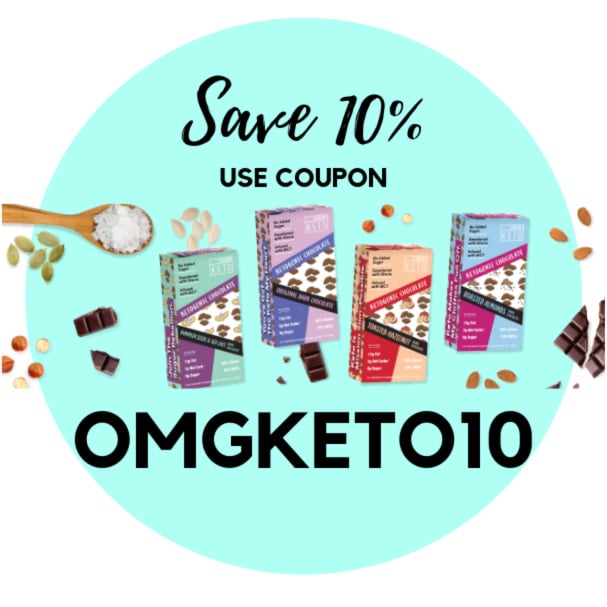 The readers of Omg Keto Yum receive 10% off Kiss My Keto MCT oil when you use the coupon code OMGKETO10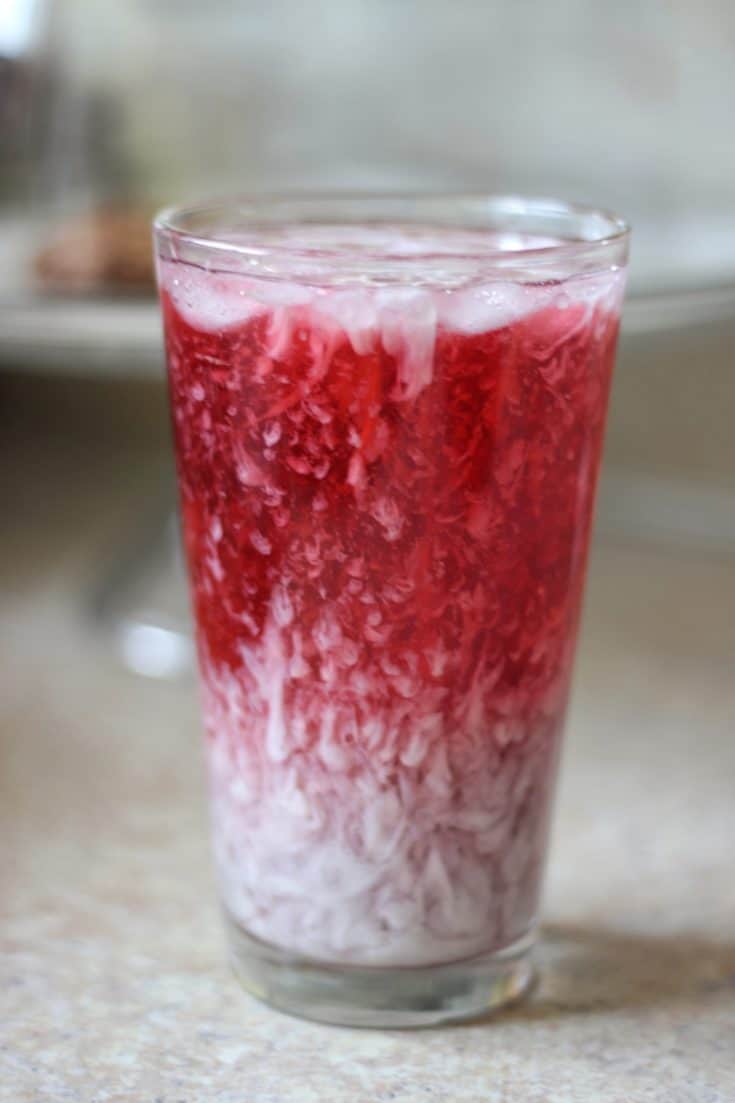 Yield:

1
Purple Drink Rocket Fuel
A Starbucks Sugar Free Copycat of the Starbucks Purple Drink. Full of healthy fats, flavor and hardly any carbs!
Ingredients
4 oz Boiling water
2 oz Ice
60 ML Coconut Almond Milk
Instructions
Bring the water to a boil and steep the tea bag in the hot water for about 5 minutes.
remove the tea bag and add the ice.
Add the sugar free syrup, MCT oil and Coconut Milk and stir.
Add more ice if you want your drink to be colder, I use a straw.
Enjoy
Recommended Products
As an Amazon Associate and member of other affiliate programs, I earn from qualifying purchases.
Nutrition Information
Yield
1
Serving Size
Entire recipe
Amount Per Serving
Calories

136
Total Fat

15g
Carbohydrates

1g
Fiber

.3g
Other Fat Fueled Drinks
If you are looking for something hot that is full of healthy fats try out one of these alternatives to bulletproof coffee. I call them "Fatty Teas".