Keto Chocolate Peanut Butter Pie: Classic Pairings
Chocolate and Peanut Butter go together always and forever. Therefore I utilized a winning combination in this Keto Chocolate Peanut Butter Pie. I used zero sugars, dairy and grains in this recipe. This pie can be made with or without the crust. It will hold up without the crust however the crust is so good!
Low Carb, Low Cal, Big taste
This Keto Chocolate Peanut Butter Pie is surprisingly low in calories clocking in at 254 calories and 3.6 carbs per slice. The reason why the calories are low is because I used PB-2 instead of full on peanut butter. When you use PB-2 you still get the delicious peanut butter flavor without all those pesky calories and carbohydrates.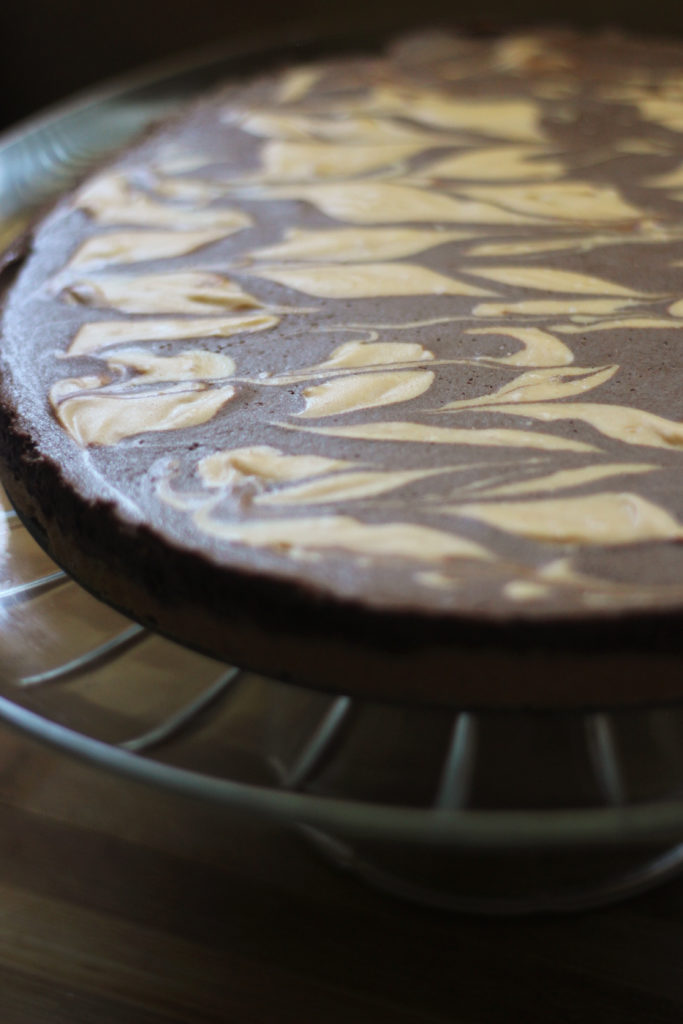 Other low carb deserts
If you are short on time skip the crust and try out my Fudgy Chocolate Pie. On the other hand if you are not into pie maybe you should check out my Peanut Butter Chocolate Fat Bombs here.
Ingredients:
Chocolate Layer
Peanut Butter Layer
Equippment:
Instructions:
More Great Low Carb recipes
For more great keto recipes found at Omg Keto Yum look no further. I got you!