Cilantro Lime Tuna Cakes: a Keto and Paleo Quick Dinner
Cilantro and Lime Tuna Cakes are a quick meal that you can basically create with simple pantry items. These Cilantro and Lime Tuna Cakes actually come quickly because I use so few ingredients. Substitute fresh Cilantro with dried Cilantro from your panty or use canned chicken or salmon rather than tuna for a fresh twist. I always have at least one can of tuna in my pantry just waiting to be made into something delicious.
Cilantro and Lime go together extremely well and it is for this reason why I add them to a lot of recipes I make at home for my family. The bite from the lime and cilantro meld together and as a result mellow out the "fishy" canned tuna taste.
5 reasons why you should eat more Tuna
Reduced Inflammation: Due to the high amounts of Omega-3 fatty acids and Potassium found in Tuna an anti-inflammatory effect is created for your body. Autoimmune diseases such as Rheumatoid Arthritis can be suppressed by eating more foods containing Omega-3 fatty acids such as tuna.
Omega 3 fatty Acid: Tuna contains a large amount of Omega-3 fatty acids. This will help in blood flow and overall good heart health.
Mood: Studies have shown that eating foods containing Omega-3 Fatty Acids such as Tuna three to four times a week can be as effective if not more effective than Prozac at treating depression. Food=medicine people (Source)
Weight Loss: Tuna is a low calorie high protein easy to access food containing a high amount of Omega-3 fatty acids and it is for this reason why tuna can help with weight loss. An increased intake of Omega-3's can help suppress the hunger hormone called leptin. Protein is the most filling food group and when combined with a healthy fat tuna will help you keep perfect keto macros.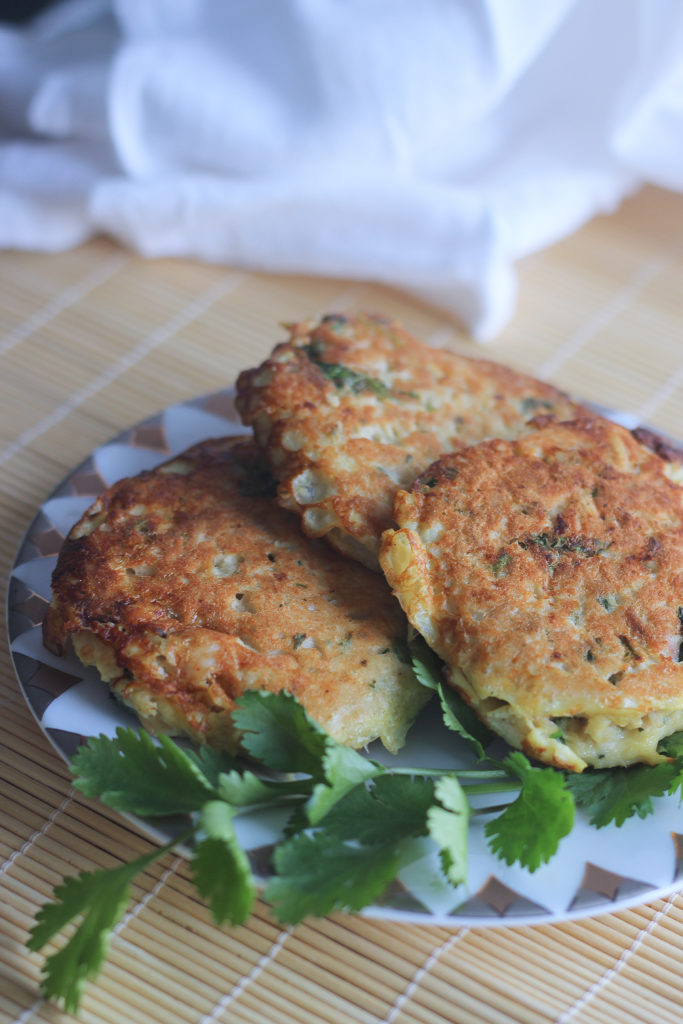 More Keto Sea food recipes.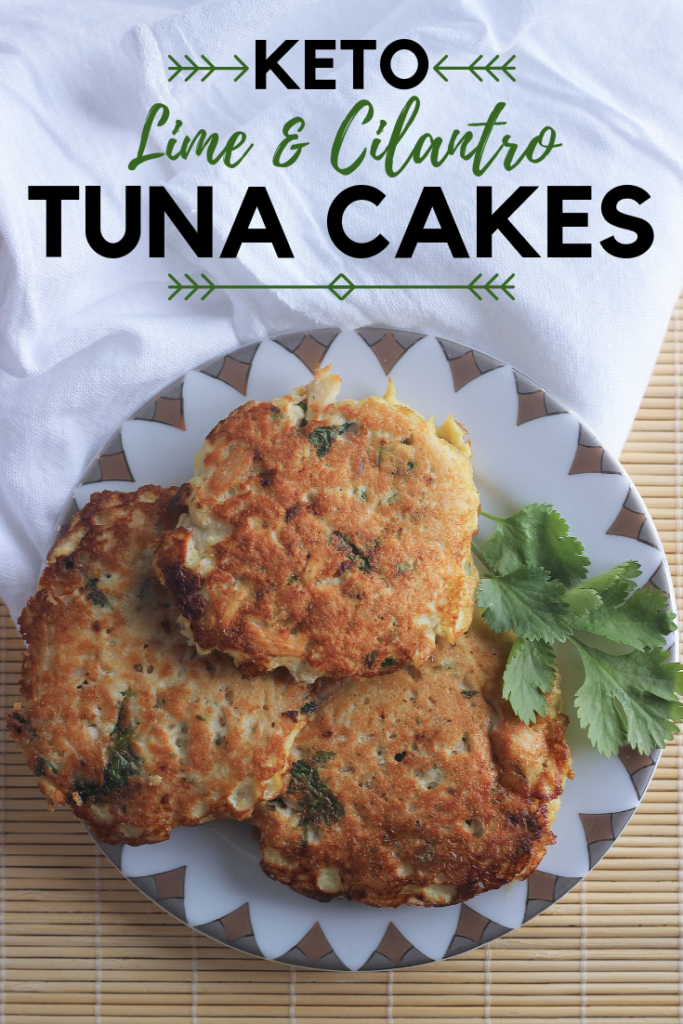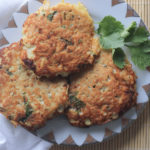 Cilantro Lime Tuna Cakes
Cilantro Lime Tuna Cakes make for a quick Keto and Paleo meal. Packed with protien and flavor these Tuna cakes will please anyone!
Print
Instructions
Combine the Tuna, Eggs, Cilantro, Seasonings, Salt and Pepper, Fish Sauce and Coconut Flour in a mixing bowl. Let the mixture sit for a few minutes so that the Coconut flour can absorb as much of the liquid as possible.

Heat the coconut oil until melted using medium heat in a cast iron skillet. Scoop about 1/4 cup of the mixture on to the hot oil in the skillet.

Flip The Tuna cakes after about 2 minutes or when they are set. Fry the tuna cakes for another minute or two and flip on to a plate. I manage to make 4 at a time in the skillet.
More Great Low Carb recipes
For more great keto recipes found at Omg Keto Yum look no further. I got you!